Level 2 Award in Health and Safety in the Workplace course
This CPD Certified and Approved, ONLINE, Level 2 course gives delegates an awareness of Health and safety and how it affects their daily role. It is an essential resource for employers wishing to offer CPD CERTIFIED Health and Safety training to their staff or contractors. The course consists of 4 core units with interactive, industry specific learning modules.
JUST A FEW STEPS AWAY FROM LEVEL 2 SUCCESS
REGISTER ONLINE
Click the 'ENROL HERE' button to begin. You will be required to enter your EMAIL ADDRESS and choose a PASSWORD (4+ character). You will use these to access the course, and we will send a COURSE LOGIN link to your email address.
BEGIN IMMEDIATELY
Once you have completed the course registration you will be logged into the course immediately. You will be entitled to 90 days 24/7 unrestricted, online access to the course. Your access will cease after 90 days or following a successful examination submission.
THE FINAL TEST
When you are ready you may attempt the final examination, which is accessible from the main course menu bar. The 30 question, multiple choice test, has a pass mark of 80%.
SUCCESS
If you are successful you will receive a CPD Certified certificate, delivered as a PDF attachment to the Email Address you are required to enter ON the Final Examination form. If you are unsuccessful you may resit the examination, at no additional cost.
APPROVED TRAINING
An all encompassing level 2 Health and Safety course designed to meet the requirements of workers in all industries in the UK.
EASY AS 1,2,3
An Online Exam with Same Day Pass and CPD Certified certificate. Make up your CPD hours hassle free.
ON PC OR MOBILE
View your course using ALL available media. Courses designed so that you can study ANYWHERE you choose
MULTIPLE LEARNERS
Multiple Enrolment Discount. Get 25% off the cost of your order if you register 10 or more learners in one transaction. Each learner will receive independent access.
Who needs Level 2
You do! If you are an employer with New and Existing Employees or Contractors or an individual wishing to acquire an approved certificate.
Informative Videos.
The Level 2 course is packed with audio visual training materials designed to ensure that staff receive the training they require.
Interactive Training
The Level 2 course includes Industry specific learning modules which ensure that your staff receive the right training for the job at hand
CPD CERTIFIED
Successful candidates will receive a CPD Certified certificate on completion of the Level 2 Award in Health and Safety in the Workplace course.
LEVEL 2 AWARD IN HEALTH AND SAFETY IN THE WORKPLACE COURSE
We are committed to Continuing Professional Development
This CPD Certified course costs £20 +VAT
You may take the final test as many times as you wish, until you pass, at NO extra charge, at which point you will receive your CPD Certified Level 2 certificate by email.
To enrol individual or multiple students click the ENROL HERE button above. All staff members can be enrolled in one transaction, under a single payment.
This course is ideal for the induction of new staff and contractors or as refresher training.
ONLINE

Entirely Online Course and Exam

CPD CERTIFIED

You receive a CPD Certified Certificate

24/7 ACCESS

Access the course from any location

IMMEDIATE START

Register and begin your course NOW
ABOUT THE LEVEL 2 COURSE
Cost: £20+VAT - Duration: 3 to 4 hours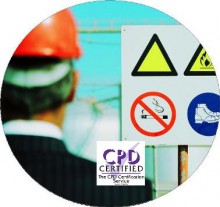 WHO IS THE LEVEL 2 COURSE FOR?
It is essential that those working in ALL industries receive appropriate instruction in Health and Safety procedures before starting work. This online, interactive course includes industry specific modules which ensure that employers and employees are compliant with current UK Health and Safety legislation.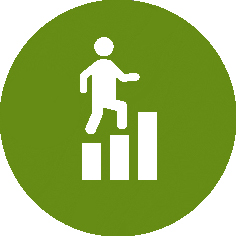 AIMS OF THE COURSE
To offer an immediate insight into the key principles of Health and Safety at Work. To provide a smooth transition into the working environment for new staff and support the development of existing team members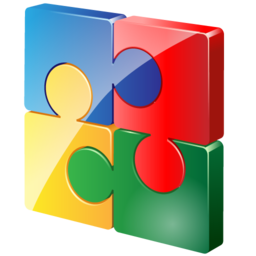 THE LEVEL 2 COURSE UNITS
Unit 1 Knowing the Law Unit 2 Controlling Hazards Unit 3 Risk Assessment Unit 4 Accident Reporting and InvestigationThere is an associated Quiz following each course unit.
THE FINAL EXAM AND CERTIFICATE
The final online exam consists of 30 multiple choice questions covering the topics taught in the course. The pass mark is 24 correct answers (80%). Successful candidates receive a Self Printed – CPD Certified certificate. Certificate Delivery – By email – Same day (24hr)
Customer Reviews
What our customers think about the Level 2 course